Have you got $50 and a big lump of hate where your heart should be? Well then, the E-25 is here, so you can go and ruin the days and lives of others on World of Tanks with utter impunity.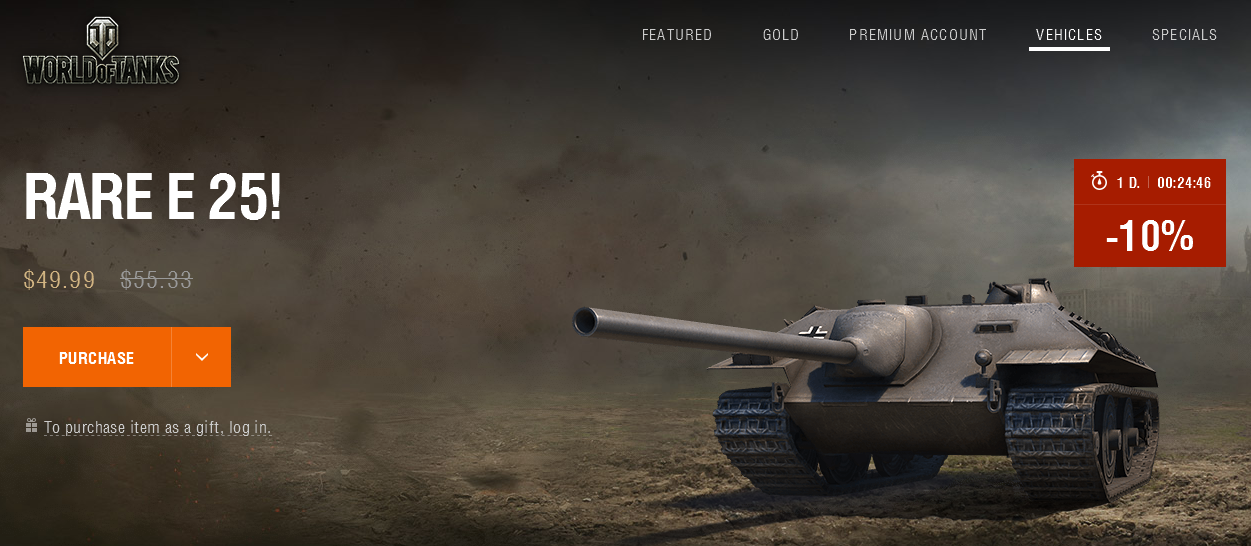 For the uninitiated, the E-25 is hopelessly broken- it's lightning fast, incredibly well armored, stealthy as hell, and able to knock holes in virtually everything it comes up against. It is a tank destroyer from hell, with virtually no weaknesses.
Now there will be more of them. Perhaps even you.