While perusing for a new headset for the old rig (I have thrown away my first AND last pair of Turtle Beach headphones!) I ran across a set from SADES. I don't know much about them, to be honest- they're sort of an off-brand in appearance and marketing, though I've got a pair for the new rig and they work great. However, while looking over a set that I kinda liked, I noticed it had some unusual features highlighted.
First, this cryptic image: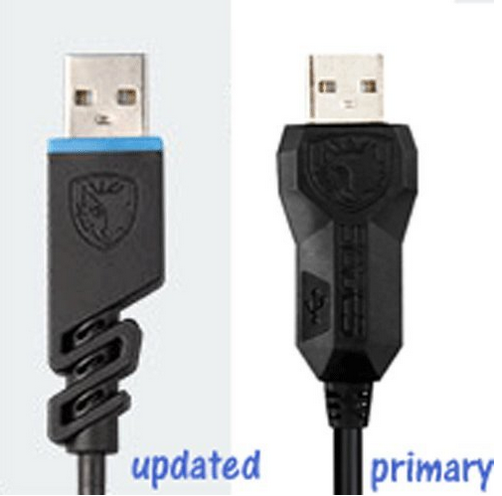 Comic Sans aside, I am genuinely curious what this is trying to convey. Have they updated the plug? Is this a unit that has the "Primary" plug instead? Does it have both? Does it need both? So many questions, yet so few answers.
Then, the one that made me full stop. Check this out: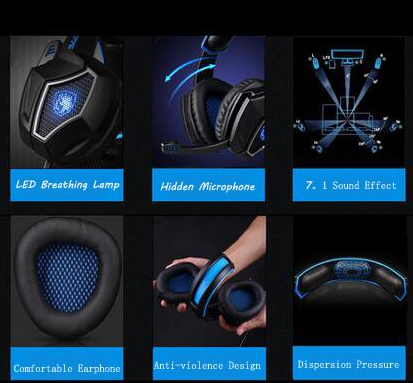 Okay, it probably wasn't written by an English-speaker, so I can figure that "Breathing Lamp" is some glowing led that pulsates- and not an actual lamp that breathes (which would be creepy). I can also discern that "Dispersion Pressure" is trying to say the set won't squeeze your head, and not that it will apply pressure capable of causing "dispersion"...
But "Anti-Violence Design"... I've got nothing. Same for Bing and Google- no idea what they were going for here. I mean, it looks like they're designed to maybe fold up or something, but... anti-violence design? I don't get it.
If you get it, help me out here, this is gonna bug me like crazy!