A report was recently put out saying pretty much what all the Packer fans have figured it would- big rifts between players forming a dysfunctional team led by a coach who had lost his way. I mean, the last two seasons are pretty much proof of that.
However, the report claimed that Aaron Rodgers and McCarthy didn't get along, and that in itself has Rodgers flustered. The full story is HERE but I've got a few choice excerpts.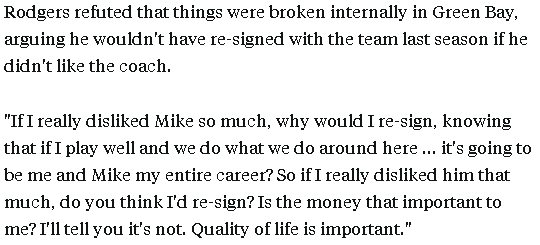 Oh, that's nice.



Oh, that's kinda weird.


The only thing that's certain for Green Bay now is that this next season of the Pack Attack is going to be weird!