Well, with Jasper corrupted AND bubbled, and with the Homeworld Rubies drifting away into the depths of space, we seem to have come to the conclusion of a major story arc, capped off with the bombshell that Steven's mother Rose wasn't such a good person, having killed her master and commander of the colony to save the earth at the end of the rebellion. So, this has got fans in a tizzy- it's known that the Gem Homeworld is aware of both the reignited Crystal Gems resistance, and that Steven is now a wildcard that has bested not only their foot soldiers, but a highly competent military officer. To add insult to injury, one of their technical specialists is now aiding the rebel Gems in the defense of the earth. Combine that with a freed Lapis (who is borderline superweapon in and of herself) and pseudo-war-criminal/mobile arms factory Bismuth in the reserves, the Gems pose a bigger threat to Homeworld than ever.
But, even ignoring all the in-story developments, everyone is really looking at series creator Rebecca Sugar. The woman is a brilliant, devious storyteller, and every time she's ever let the fans down easy with a "it's gonna be alright now!" episode or two, it's not long before she's back at it, ratcheting up the stakes to a new high. But, how much higher can you go? The Gems have thwarted monsters, Steven himself saved the earth, and was instrumental in defeating the much more powerful Jasper, so what's the next step up? Well, everyone is now freaking out that the next phase has to be some sort of death- either of a Gem or of a human character on the show. Obviously Steven and the "original" Crystal Gems are safe from the ax if for no other reason than licensing, but a number of the side cast from Lapis and Peridot, all the way down to Steven's father Greg are all now likely targets for what can only be described as the worst possible nightmare scenario for Steven Universe fans.
The show, by and large, has never strayed from difficult topics, from gender identity and homosexuality, to abusive relationships, to bullying and mental health issues. One topic they haven't attempted with their head-on approach though is death- and the fans are terrified as to who is (eventually) going to get it.
My money is, sadly, on Greg. There is plenty of story evidence and foreshadowing, not to mention previous thematic elements surrounding the character. Another possible candidate is still Lapis, though there's still a good sized chunk of the fandom that would be rather "meh" about the event.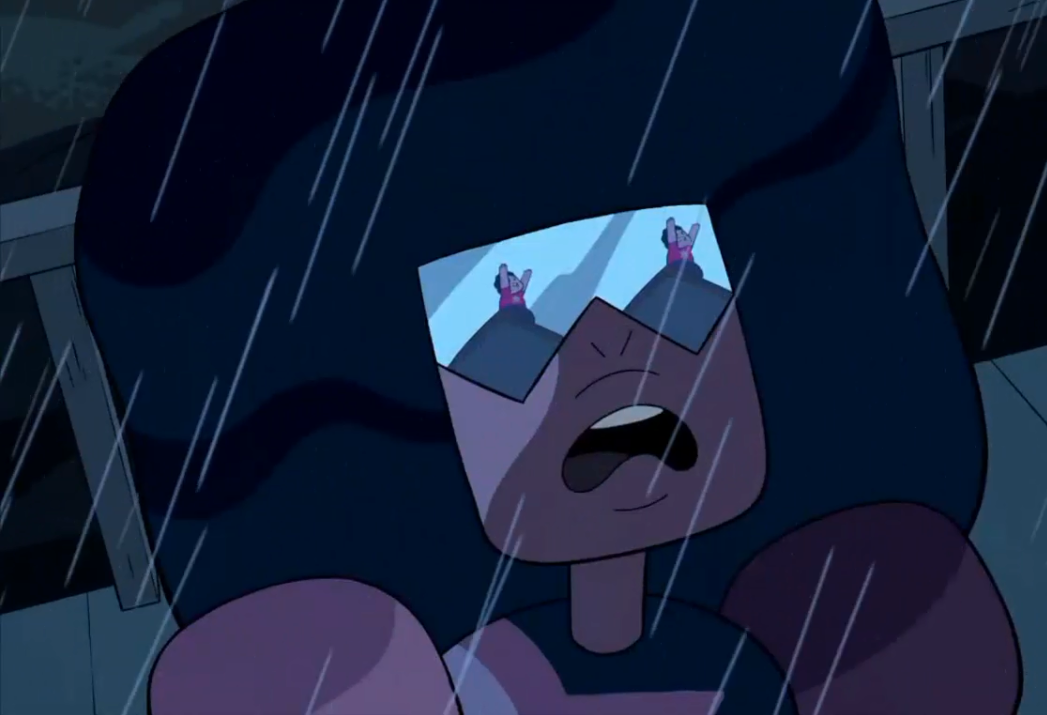 It's clear that the wrath of the Diamonds is coming to get Steven Universe- who do YOU think is going to get the ax?